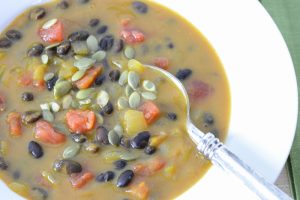 It doesn't matter if it's 100 degrees outside or 40 degrees in December, we always love a bowl of soup. What a quick and cozy comfort food!
And we've got just the soup. It's packed full of goodness and worthy of a place on the holiday table.
Moreover, this pumpkin and black bean soup has "Souper" Powers!
…